The Santa Clara Police Activities League is Currently Seeking Donations for Bleachers at the BMX Track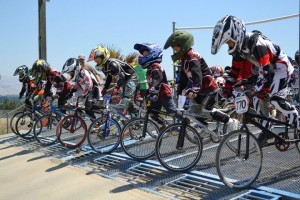 The Santa Clara PAL BMX track has become a national level race destination. We have been holding California State competitions for the past several years. As a result, the track has become an incredible resource for local BMX riders who aspire to learn and compete with the best.
Our ridership has grown, and correspondingly, our audience has grown. To accommodate the increase in participation at the track we are fundraising to replace and upgrade our bleachers. In an unfortunate turn of events, our seats were stolen from our original bleachers a few years ago. We replaced the seating with wood, but it was a temporary solution that has run its course.
SCPAL seeks $50,000 to replace the old, worn-down bleachers with a modern and safe seating solution. The Santa Clara Police Activities League is a 501(c)3 non-profit organization, and your donations to the SCPAL Bleacher Fund are 100% tax deductible. We appreciate your consideration as it helps us further our mission of creating and sustaining positive activities for our local youth.
To donate, please visit our secure portal here.
If you would prefer to donate by check, or in person, please call the SCPAL Office Monday through Friday at (408) 615-4879 or visit us. Thank you.