________________________________________________________________________________________
Tournament Director: Robert Martinez
The 37th Annual Santa Clara PAL / Tony Sanchez Softball Tournament will be held the weekend of May 27 – May 29, 2016 (Friday-Sunday). All teams will play at either Central Park or Mission College Fields, both located in Santa Clara.  All divisions are Amateur Softball Association Sanctioned Junior Olympic Softball 'C'  Division Tournaments.  All teams in these divisions must be registered with ASA and be Class 'C' Teams as defined by the Pacific Coast Region Junior Olympic Program.  The League President and ASA Commissioner must sign the roster. Some of the teams interested are listed on: http://gfp.tournamentasa.com/80/
Important Note: Please CALL PAL Office for confirming your spot in our Tournament. All teams are confirmed once we receive payment. All confirmations are listed below on our PAL website, not guaranteed on ASA's website. Please register with both websites per ASA so they can track your team's stats.
    8U Division -   8 years and under as of January 1, 2016
10U Division – 10 years and under as of January 1, 2016 12U Division – 12 years and under as of January 1, 2016  
TOURNAMENT COST:
$475
per 8U-12U teams Payment Deadline: May 7th or team will be dropped. If teams cancel between May 7-14th, there will be a 75%
Cancellation Fee

: $356.25 for any type of cancellation.
If teams cancel after May 14th, NO REFUNDS

. Important Note: possibility if you are the odd team in end, you may be given a full refund if we cannot bracket your team in or above cancellations can apply to other teams who cancel or drop. Also, everyone must be available on Friday, May 27th at 2pm. If you have any special requests, please advise in writing. We may not fulfill your requests but we will try to work with you if we can. Thanks for your understanding.
For credit card payment (VISA, MC, Discover), call the office number listed below Preferably, please make check payable to: 
Santa Clara Police Activities League
Mailing address: 
601 El Camino Real, Santa Clara, CA 95050
PAL office phone number (408)615-4879, fax: 408.984.1407 email:
nhelvie@santaclaraca.gov
TOURNAMENT REGISTRATION FORM AND RULES:
Click here for a copy of our PAL Official Tournament Rules and sign Registration form that you agree to the Cancellation Policy:
2016 Application Softball July Tournament and Rules
U8-C: play at TBD. Click on blue link for bracketing: TBA –

2-6

 spots available;  must be even number of teams or may be on a WL.
Santa Clara Sparks
Sunnyvale Shockwave
San Jose Twisters Campbell Crush  LGCS Magic Black West Valley Slammers Spirit of Morgan Hill
Gilroy Buzz 
U10-C
:
play at TBD. Click on blue link for bracketing: TBA-

FULL 
Santa Clara Sparks Blue
Sunnyvale Shockwave
SJ Almaden Lightning
Palo Alto Heat
Gilroy Gavilian Buzz
LG Magic Campbell Crush Spirit of Morgan Hill  
U12-C
:
play at TBD. Click on blue link for bracketing: TBA  - To be confirmed, we should receive payment. But also, please  Note: if you are an odd number on our list, unfortuanately, you will be on a waitlist unless we can pair you up with another team. 

1 - 

4

spots maybe available;  must be even amount teams to bracket. We reserve the right to refund your monies if we are unable to bracket.
Santa Clara Sparks
Sunnyvale Shockwave C1
Sunnyvale Shockwave C2
Foster City YS Flash
SJ Almaden Lightning
Millbrae Mischief
Belmont Xplosion  Campbell Crush RCGSL Wicked
LGCS Magic
Spirit of Morgan Hill – WL – unless confirm another team for even bracketing.         Dedication of Field 1 @ Central Park to be named after Tony J. Sanchez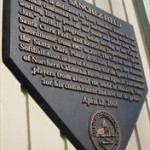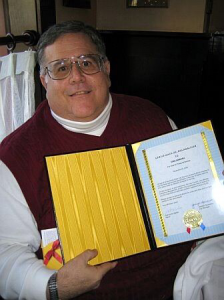 (photo of Tony Sanchez) Link to info on Tony J. Sanchez (obituary):
http://www.legacy.com/obituaries/mercurynews/obituary.aspx?n=tony-j-sanchez&pid=99165264
    Click for Travel Team Tryout flyer: 
SC Sparks Tryouts Flyer 2016