_________________________________________________________________________________________
 Call Paul Olmos, Commissioner at 408.817.0688 for Sunday's bracketing for the Championship
________________________________________________________________________________________
Map for 8′s &10′s Mission College:  Click on square:
Map for 12′s Central Park: Click on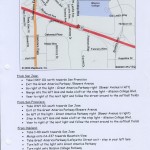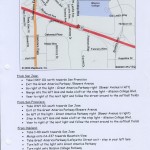 The annual Santa Clara PAL / Tony Sanchez Softball Tournament will be held the weekend of May 29 – May 31, 2015 (Friday-Sunday).  All divisions are Amateur Softball Association Sanctioned Junior Olympic Softball 'B & C'  Division Tournaments.  All teams in these divisions must be registered with ASA and be Class 'B & C' Teams as defined by the Pacific Coast Region Junior Olympic Program.  The League President and ASA Commissioner must sign the roster. Some of the teams interested are listed on: http://gfp.tournamentasa.com/114/ Important Note: Please CALL PAL Office for confirming your spot in our Tournament. All teams are confirmed once we receive payment. All confirmations are listed below on our PAL website, not guaranteed on ASA's website. Please register with both websites per ASA so they can track your team's stats.
  12U Division – 12 years and under as of January 1, 2015 10U Division – 10 years and under as of January 1, 2015 8U Division – 8 years and under as of January 1, 2015  
TOURNAMENT COST:
$450
per 8U-12U teams Note- there will be a 75%
Cancellation Fee: $337.50 for any type of cancellation.
For credit card payment (VISA, MC, Discover), call the office number listed below Make check payable to: 
Santa Clara Police Activities League
Mailing address: Santa Clara PAL,
601 El Camino Real, Santa Clara, CA 95050
PAL office phone number (408)615-4879  
TOURNAMENT REGISTRATION FORM AND RULES:
Click here for a copy of the Tournament Rules and Registration form:
2015-Pal-Gal-Softball-Tournament-Rules-and-Application gc
Some of the teams that will be participating who are confirmed (paid): 8u Rules: 8u_Tournament_Rules 2015
U8-Open: FULL – plays at Mission College
Santa Clara Sparks C Belmont Blast B Campbell Crush C Burlingame Flames B and C West Valley Slammers C Blue Palo Alto Heat C Foster City YS Flash C     
U10-B:  FULL – plays at Mission College
Belmont Blast Burlingame Flames
MVLAGS Nova Red Morgan Hill Spirit   
U10-C
:
FULL- plays at Mission College
Santa Clara Sparks Belmont Xplosion Sunnyvale Shockwave Burlingame Flames MVLAGS Nova White Campbell Crush Red Millbrae Mischief Foster City YS Flash San Carlos Force White San Carlos Force Grey San Mateo Slammers E. Valley Twisters  
U12-B:  FULL- plays at Central Park
West Valley Slammers MVLAGS Nova Red Almaden Lightning Sunnyvale Shockwave C  
U12-C
:
FULL- plays at Central Park
Santa Clara Sparks Belmont Xplosion MVLAGS Nova White Burlingame Flames Millbrae Mischief Foster City YS Flash San Mateo Slammers MVLAGS Nova Black           Dedication of Field 1 @ Central Park to be named after Tony J. Sanchez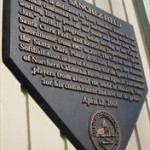 Link to info on Tony J. Sanchez (obituary):
http://www.legacy.com/obituaries/mercurynews/obituary.aspx?n=tony-j-sanchez&pid=99165264
  Santa Clara Sparks Travel Team Coach's application:
Travel Tournament Mgr Coach Application 2015