Help us keep Santa Clara's youth playing sports by your donations. 
This year's Hole-in-One Prizes: 2015 Lexus NX and Jaguar F Type.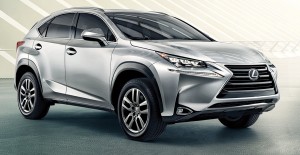 Thanks to all who participated, donated & volunteered at our annual Golf Tournament on Friday especially
Richard Rossi (Master Precision) – Gold Sponsor; Silver Sponsors were Granite Construction (Rob Copley), Hatch Mott MacDonald (Joel Maniaci), Muller Construction Supply (Brian McGovern), Related Co. – Urban (Steve Eimer), Rudolph & Sletten (John Elwood), Scaffold Solutions (Ed Sanchez), and Vieira Enterprises (Manny & Linda Vieira); Hole Sponsors – Alcal Specialty Contracting (Art Gardner) and Mlnarik Law Group, Inc. (John Mlnarik).
August 21st at the Santa Clara Golf & Tennis Club!
Congratulations to this year's Hole-in-One winner on Hole#8 for the Dixon Challenge (2 free airline tickets on Spirit Airlines) was Tim Giacomini (Mission Trail).
Trophies for the Longest Drive #14 was awarded to J. Coplan, E. Morton, Mark Gray.
Trophy for Closest to the Hole #8 were awarded to: Midget 1′ 7″
Thanks to Awards to the Wise for their trophies.
For more information on next year's Golf Tournament, contact the PAL Office at:
(408) 615-4880
rmartinez@santaclaraca.gov
or visit the tournament page.for any updated flyer by April 2016.